King Satan The Symbol Zipper Hoodie + CD Bundle
€

52.00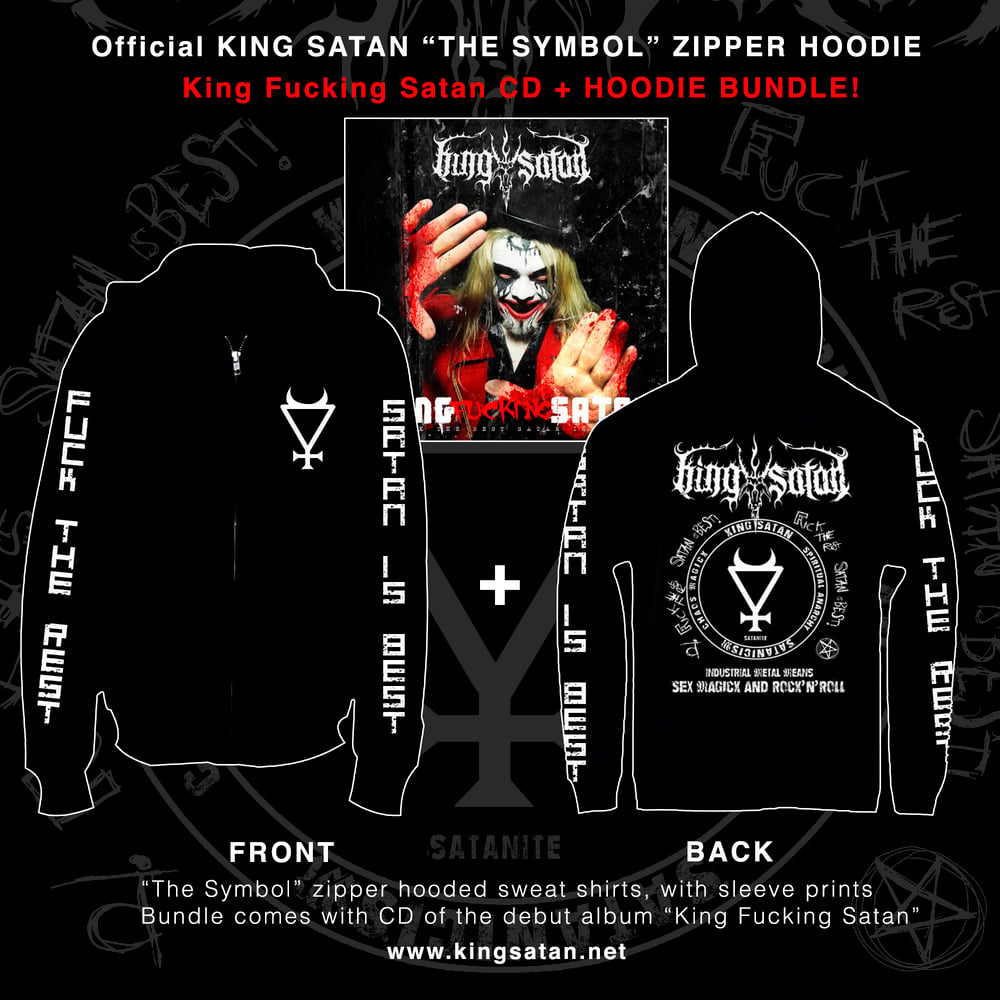 ENGLISH
The bundle of The Symbol Zipper Hoodie with sleeve prints comes with the CD version of the debut album "King Fucking Satan" (2nd press) (Shipping world wide!)
Shipping prices are the prices of Max letter of Finnish post office. If you want tracking code for the order, please be in contact with kingsatan616@gmail.com to change max letter into post package with tracking code (this adds some more costs to the shipping). King Satan's shop (Hard Statement Media Productions) do NOT take any responsibility lost parcels or other issues caused by your local post offices or courier companies and by ordering this item from King Satan BigCartel Shop you agree on these terms and conditions.
SUOMEKSI
Bundlepaketti The Symbol Zipper huppari hihaprinteillä sisältää CD version King Satanin debyyttialbumista "King Fucking Satan".
Suomalainen asiakas:
Jos haluat maksaa Pankki/tilisiirrolla PayPalin sijaan, olethan yhteydessä sähköpostitse kingsatan616 (at) gmail.com niin saat maksuohjeet tätä kautta.